Power Pain Pro Wrestling's "A Night For The Flyboy".

3PW Conducted A Show On October 9th Dedicated To The Memory of Our Friend Ted Petty, Rocco Rock. The Show Was Held At The Viking Hall, on the corners of Swanson & Ritner in South Philadelphia, PA. For those of you Who Are Not Familiar, That Is The World Famous ECW Arena. The Same Arena That Transformed The Face of Ptrofessional Wrestling, The Same Arena where Teddy & Johnny Grunge Gained their Popularity.
The Night Started out With All Wrestling Competitors in The Ring for The 10 Bell Toll. Public Enemy's Music Started To Play and Mike Durham, a.k.a. Johnny Grunge came out.
Former ECW Part-Owner and friend of Teddy's, Todd Gordon Went on The Microphone and in an Effort to Tribute Teddy, Unvieled A Banner That Will Hang From The Balcony of the ECW Arena Forever.

After The Wrestlers and Gordon Left the Ring, Johnny Grunge Went on the Microphone and began to Give A Long, Emotionally-filled, Heart-Felt speech about his Tag Team Partner and Best Friend Teddy Petty.
---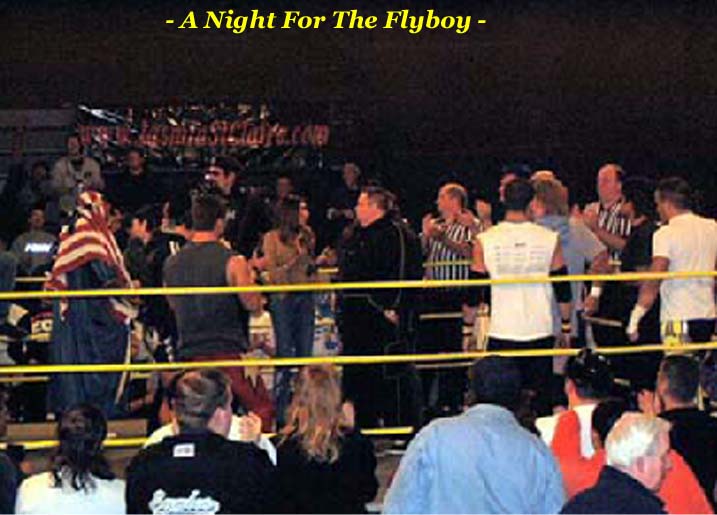 ~ The Wrestlers Gather In The Ring To Pay Tribute ~
---

~ The 10 Bell Toll ~
---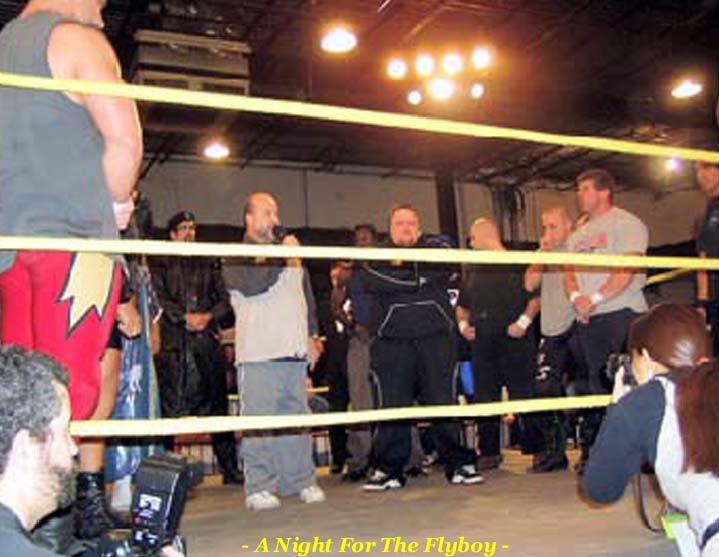 ~ Todd Gordon Procedes to Unviel The Banner Which Will Hang Over The ECW Arena For Years ~
---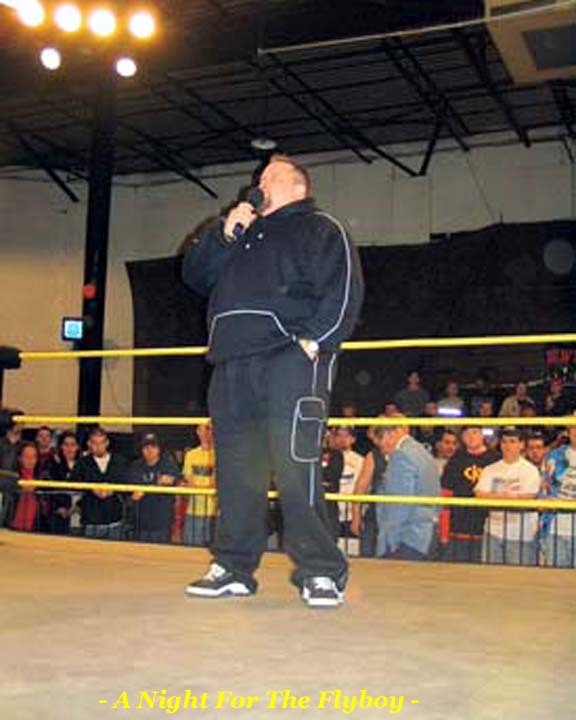 ~ Johnny Talks On Losing Teddy ~
---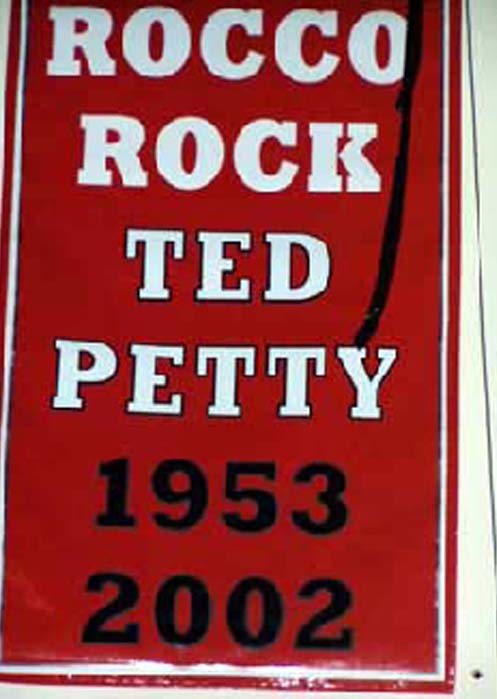 ~ The Banner Which Will Hang Over The ECW Arena For Years
---
---
---
---
---
---